China Wholesale Home Bedding Set Bed Linen Modern Design 100% cotton Cotton Bed Sheet Sets
Vibrant Simple and comfortable colors provide visual interest without distraction. Matching Hotel Bedding,Duvet,
Pillowand Bedding Decoration are available. To shop the collection click Hotel & Dorm Bedding View Product
Detail .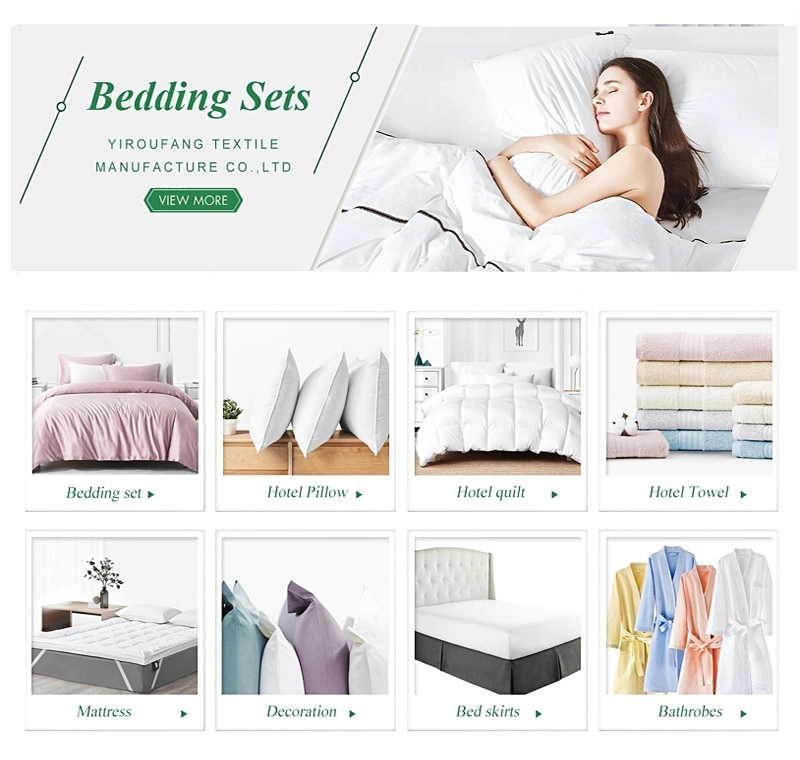 ORIGINAL DESIGN PRODUCTS- We offer you this stylish, elegant and high-quality duvet cover because we want
you to have a special bedroom and home environment. Designed with excellence in mind, it's a good gift choice for
families and friends. Delicate nifty cover can brightens up the bed.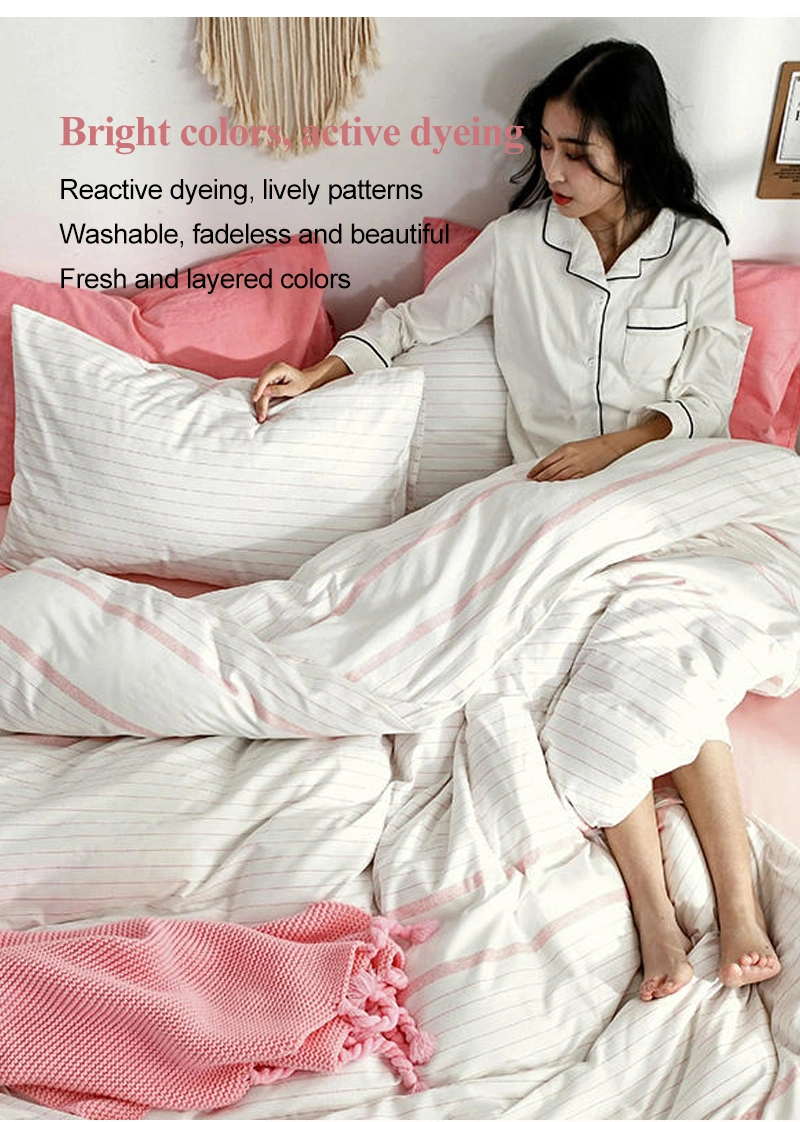 SUPERB MATERIAL-Slip into comfort and luxury! This duvet cover set is made from 100% cotton. It gives you the
ultimate soft feel at a great value and keeps you comfortable all through the night. Our duvet cover is luxurious,
stylish, and the softest duvet cover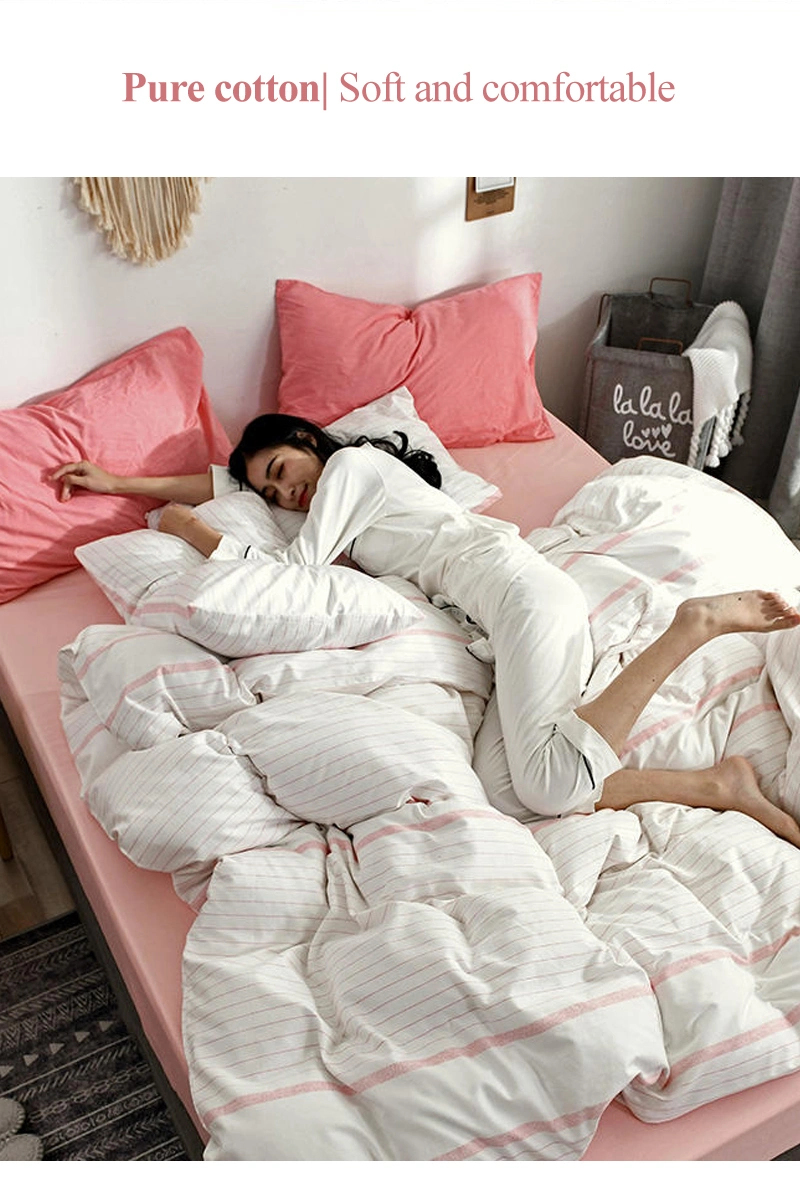 Wrinkle-Free & duvet covers are stain resistant, fade resistant, and wrinkle resistant. Say goodbye to dust,
wrinkles, and tedious tasks like ironing, and hello to cozy, soft, and comfortable bedding.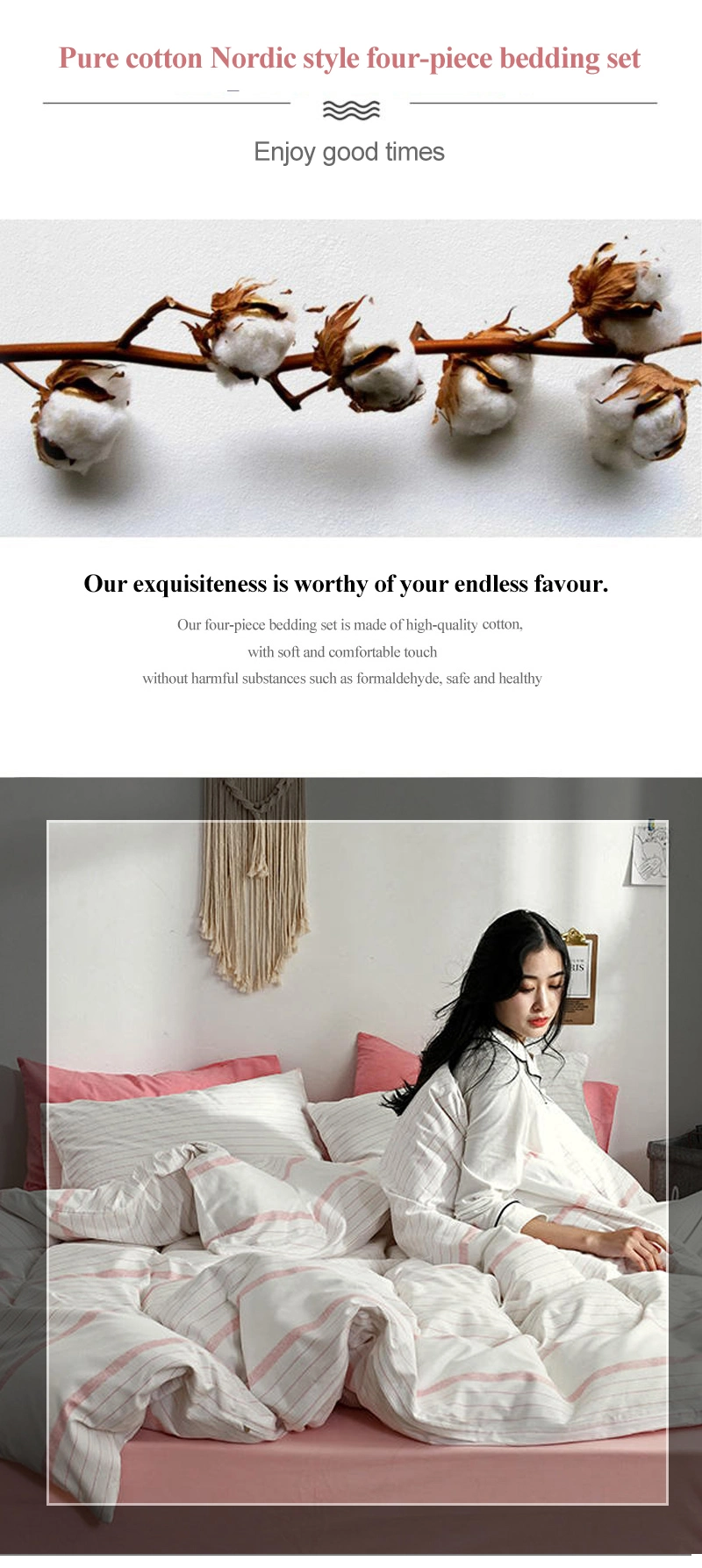 BREATHABLE AND SOFT
Silky-like cotton fabric uses ultra-thin threads in a tightly spun mesh that feels incredibly soft while staying breathable.
Generally preferable for allergy sufferers, this duvet cover lets you sleep comfortably at night without the worry of
runny eyes or stuffy noses.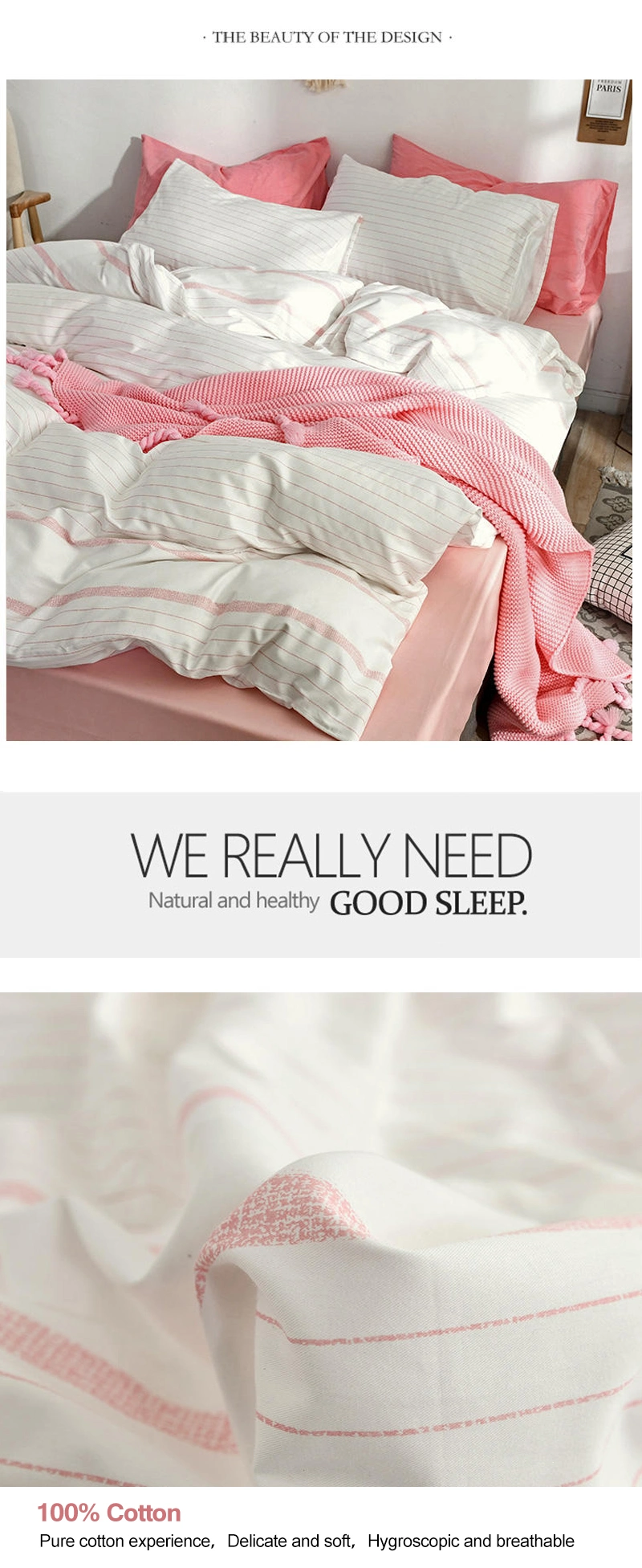 [Zip & Ties]Zipper closure, convenient to get your duvet in and out; corner ties to keep your duvet insert in place.
[Easy Care]Machine washable in cold water with gentle cycle, tumble dry at low heat, and do not bleach. Wrinkle
resistant fabric requires no ironing and would become even softer after every wash.
Name

China Wholesale Home Textiles Bedding Set Bed Linen Modern Design Cotton Bed Sheet Sets

Brand

YRF

Model NO

309-13

Delivery

5-20days

Packing

PVC waterproof film

IF Customizable

Length.Width.Tag and LOGO are all Customizable

Advantages
•Available in a wide range of trendy color
•soft, natural, breathable, durable, fast sweat absorption
•vintage style. No ironing required to maintain wrinkled texture
Fabric

40 yarn 100% cotton

Size

Cal King, King, Queen, Full,

Twin & Twin XL

3PCS

1 pillow cases and a flat sheet and a Duvet Cover.

4PCS

2 pillow cases and a flat sheet and a Duvet Cover
[Cotton] 100% cotton, soft, natural, breathable, durable, hypoallergenic ,fade-resistant and machine washable.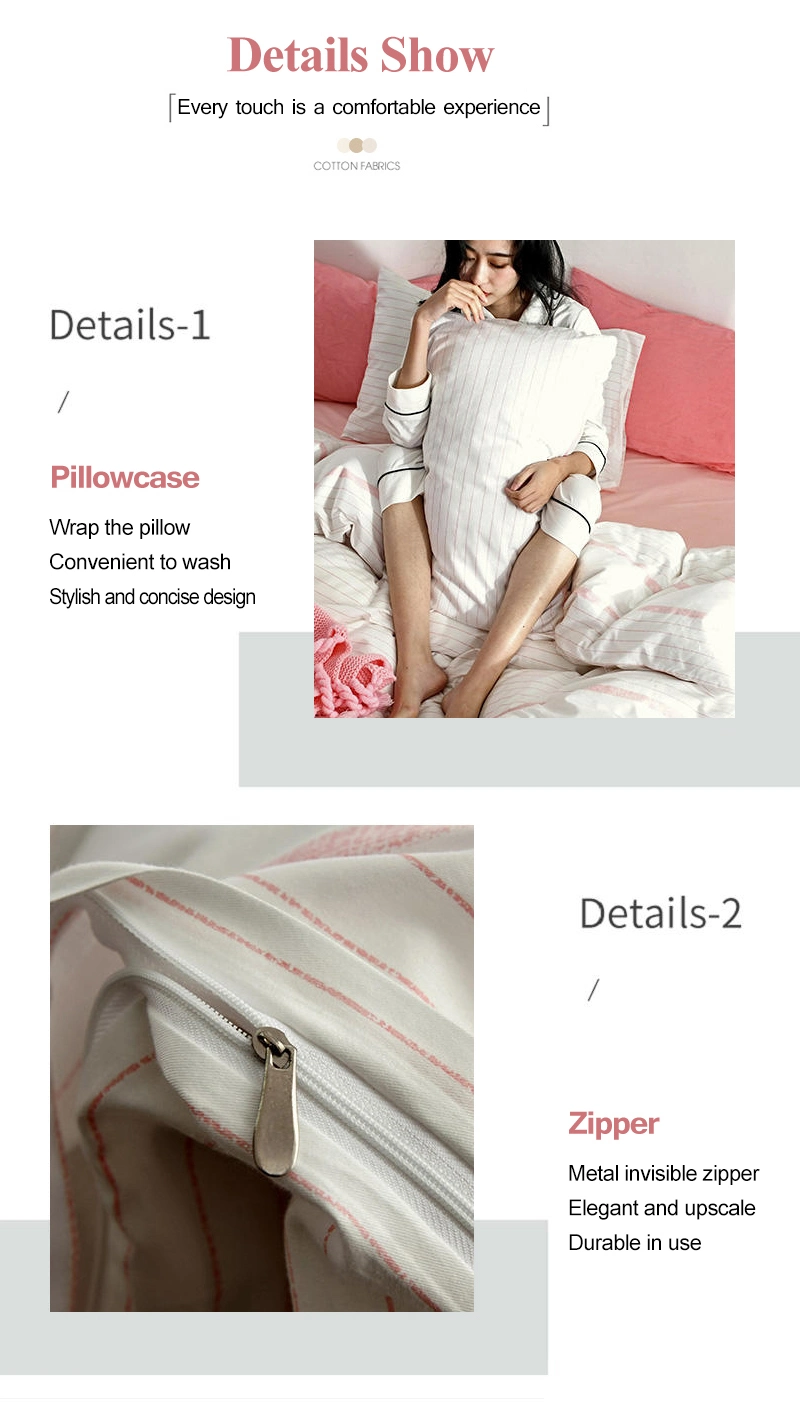 Features
1:Features a casual makes it a modern and contemporary look.
2: Zipper Closure, Closes with a hidden zipper on the bottom, hassle-free, soft to the touch.
3: Corner ties/tabs/ribbons in the duvet cover really make a difference. Ties at all 4 corners keep the cover
from slipping. The comforter will be hold in place, stays put perfectly no matter how much you might toss or turn.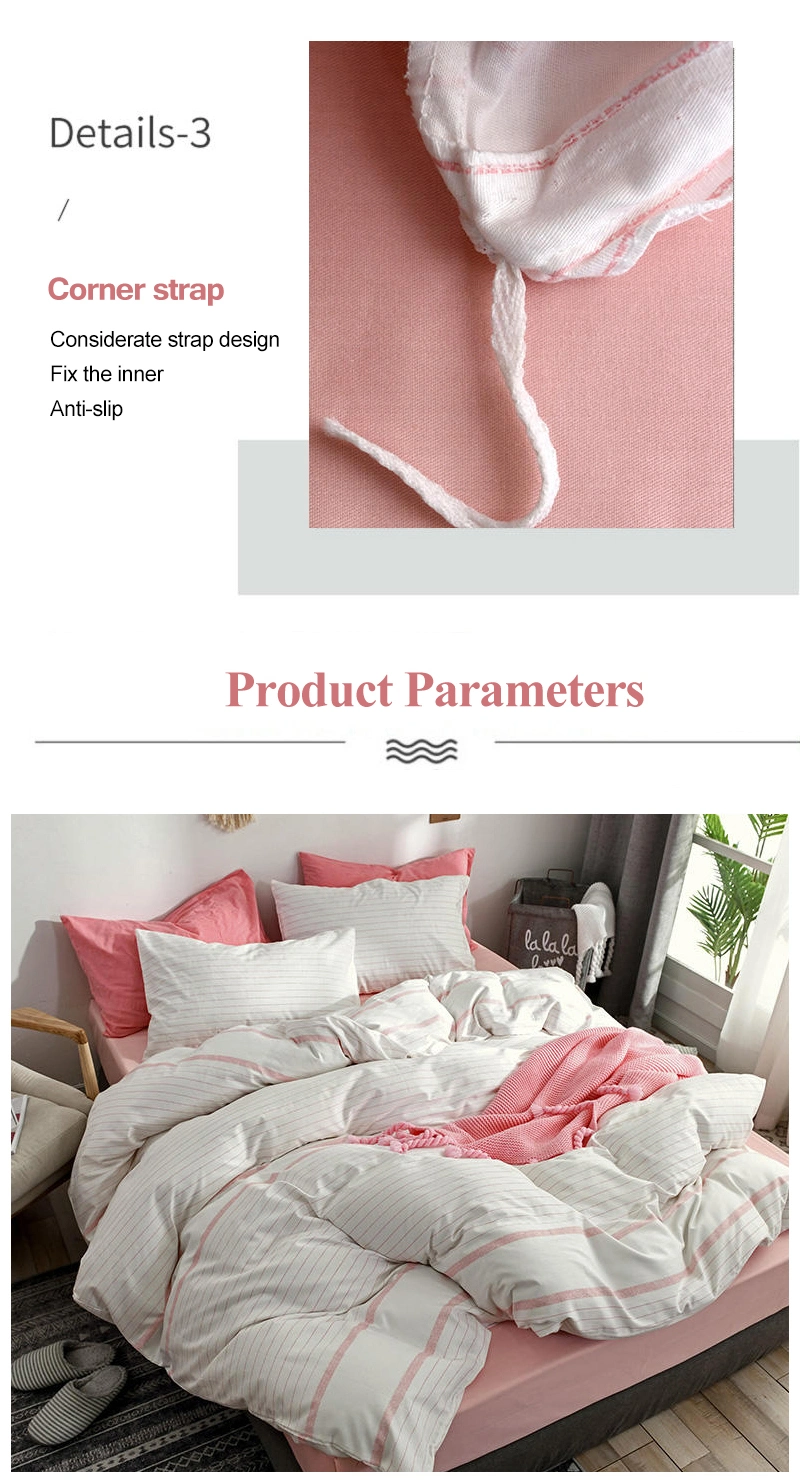 Fabric, Color
Made of 100% cotton. Nice texture. The material is a dense and sturdy weave, soft and very substantial. Smooth
and gentle to the skin.If Combined with a duvet insert, makes you feel warm in the cold climates,while the light
material can be used as a summer top blanket without the comforter.Pet-Friendly, very durable, If you have large
pets sit or sleep on your bed, this duvet cover hold up nicely.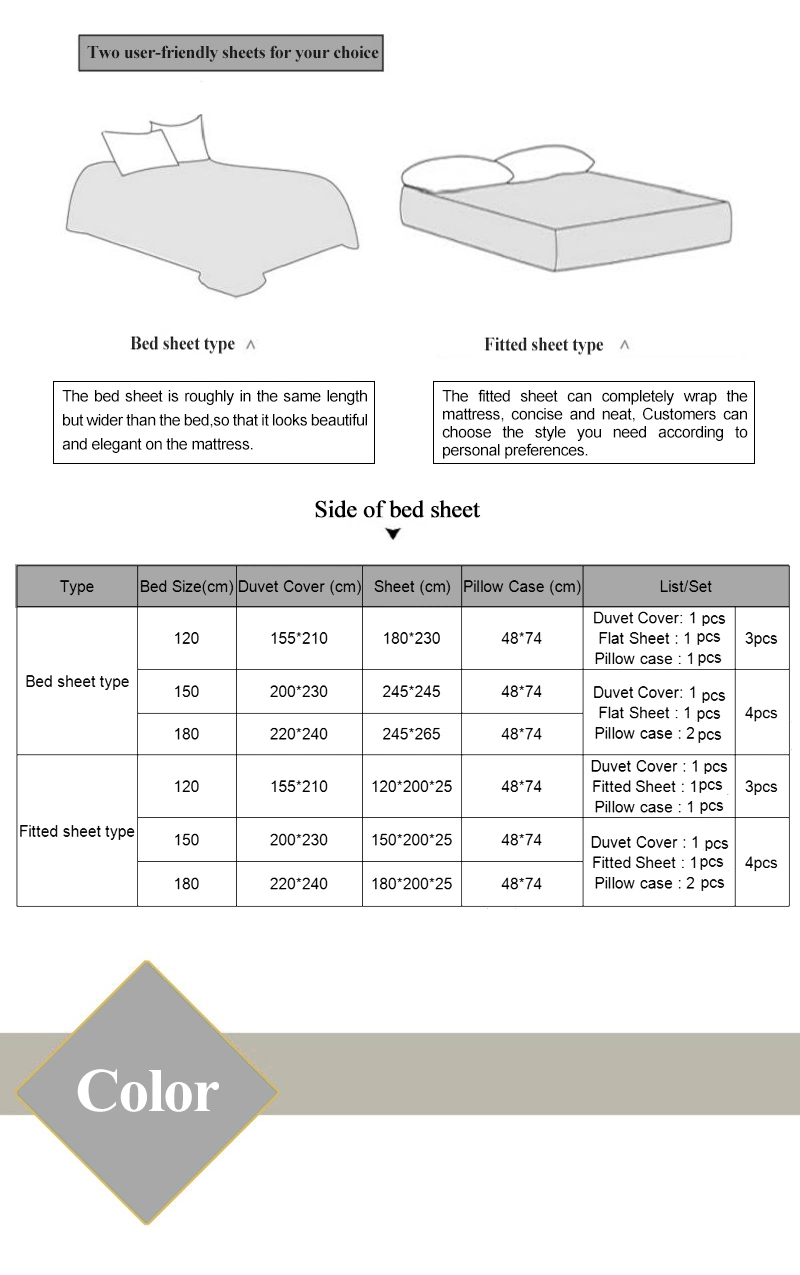 No odor at all, totally free of chemical smell
This whole set fit well in the washer, easy to wash and dry. The extra benefit is, after a wash, the fabric feels even
softer.Colors do not fade in wash, and winkle free.

ZIPPER CLOSURE & CORNER TIES- The invisible side zipper easily allows you to insert and remove your duvet
when needed. The four corner ties/hooks ensure that your comforter remains immovable in the cover.

CORNER TIES
The four corner ties/hooks ensure that your comforter/quality remains immovable in the cover,and zip the cover
closed for a fashionable bed set, coupled with a special button design, it's looks beautiful and comfortable!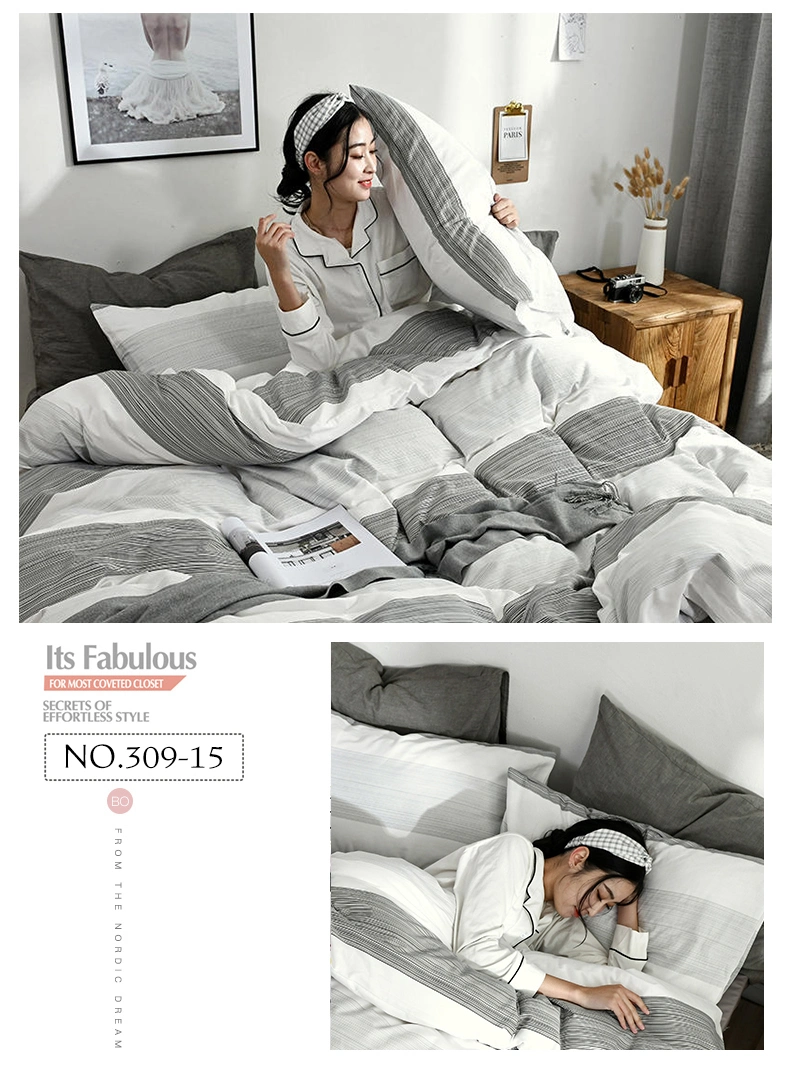 EASY TO CLEAN
Material is specially processed to protect against any shrinkage after washing; fade, abrasion and stain resistant.
Use standard detergents, do not use bleach.If need hand wash,pls use a soft bristled brush if necessary.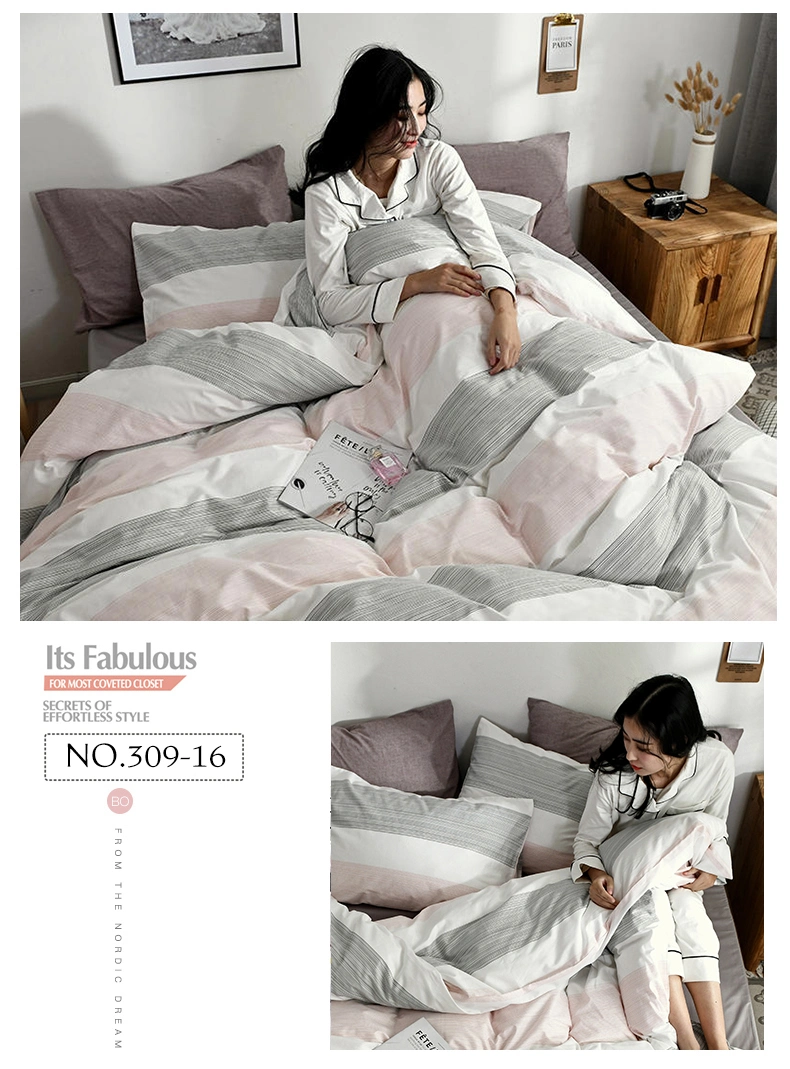 YRF has taken pride in offering premium bedding solutions to millions of people. Our ideal is
" LOVE A BED LOVE A HOME " ! We are committed to bringing innovation and technology to the home and
bedding to lead you to a better life.