Home Product Wrinkle Comfortable Fitted Cover Cotton Printed For 3PCS Full Bed Linen
Vibrant Simple and comfortable colors provide visual interest without distraction. Matching Hotel Bedding,Duvet,
Pillowand Bedding Decoration are available. To shop the collection click Hotel & Dorm Bedding View Product Detail .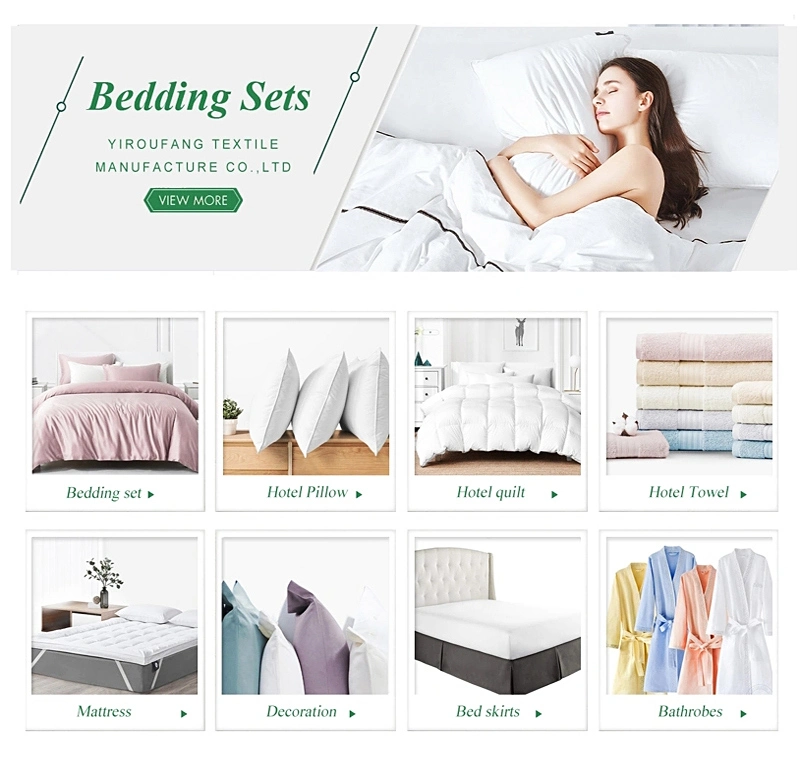 YRF has taken pride in offering premium bedding solutions to millions of people.
Our ideal is" LOVE A BED LOVE A HOME " ! We are committed to bringing innovation and technology to
the home and bedding to lead you to a better life.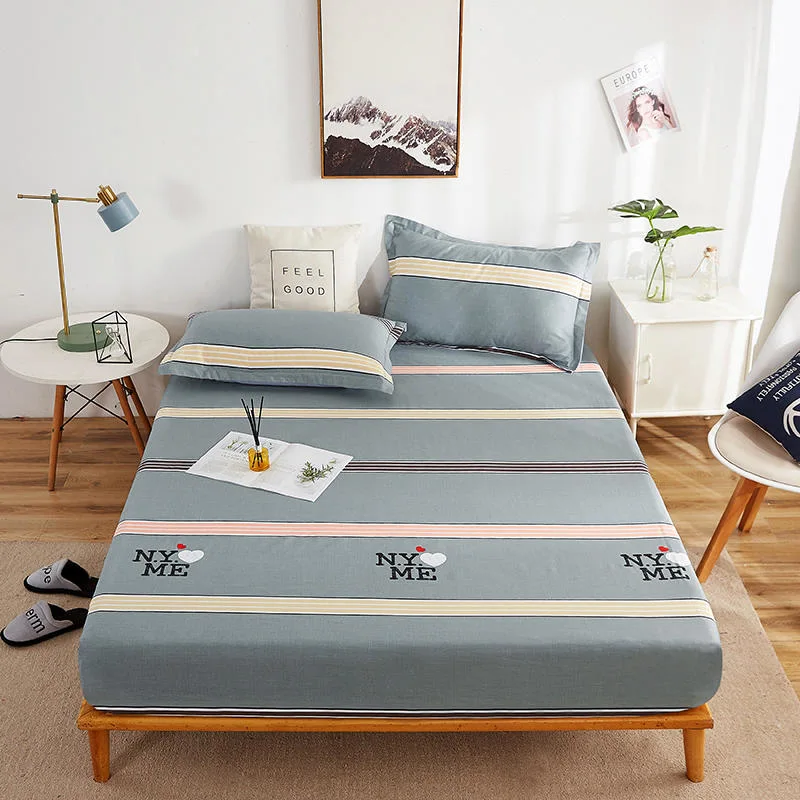 100% Cotton SUPERIOR MATERIAL CHOSEN:
Made by High-quality material, it is hypoallergenic, skin-friendly, breathable, machine washable and never fade.
Washed cotton is the raw material handled by special process. It is more comfortable than other materials.
This ultra-soft comfy and breathable fabric is perfect for a restful night's sleep.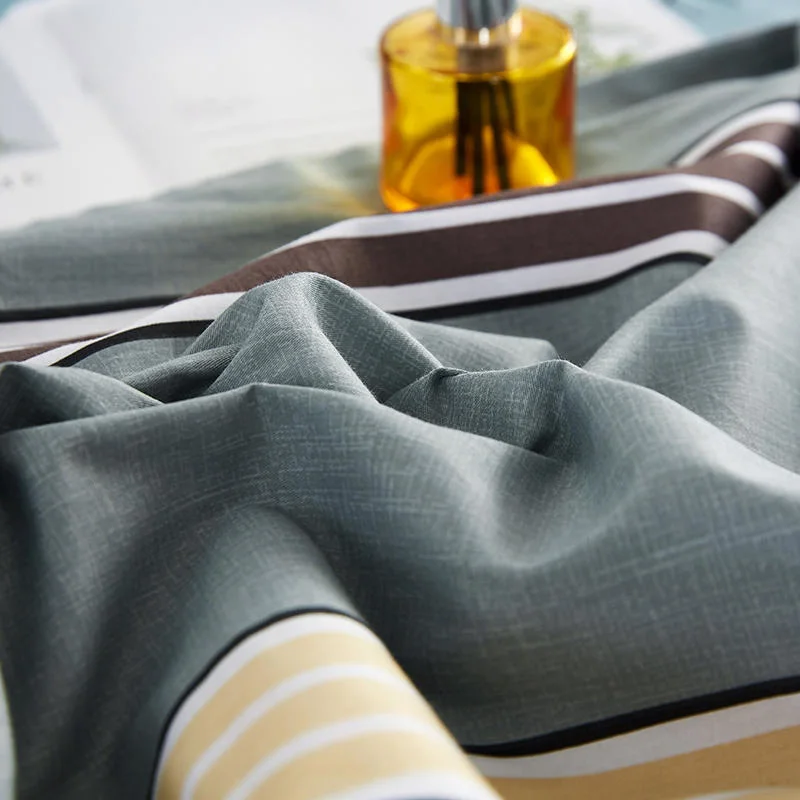 Environment-friendly printing and dyeing
The green printing and dyeing refers to that never add formaldehyde and hazardous substances during dyeing.The
healthyprinted and dyed fabric is fadeless after wash. It touches comfortable and soft. It's well dust-proof, clean and glossy.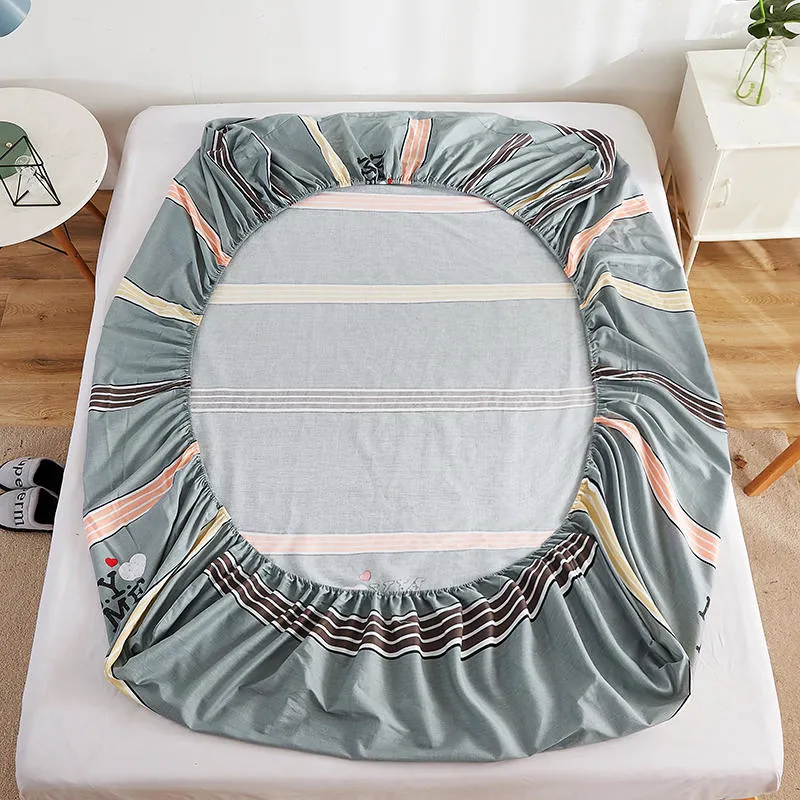 25CM ultra-high edging design optional
Wrap the mattress better, suitable for mattresses with a height of 5-25CM,Highly elastic rubber band 360° fully wrapped ,


K

eep your bed tidy

no matter how you move

Effectively prevent the sheet from moving and sleep comfortably all night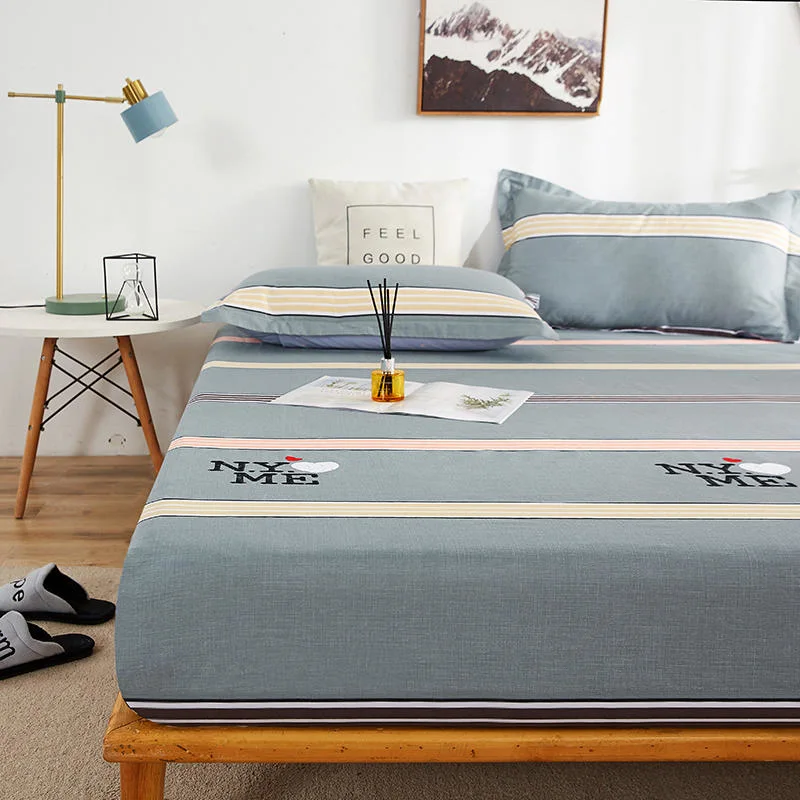 We have available different sizes and heights fitted sheet to match your mattress.
Name

Home Product Wrinkle Comfortable Fitted Cover Cotton Printed For 3PCS Full Bed Linen

Brand

YRF

Model NO

706-9

Delivery

5-20days

Packing

PVC waterproof film

IF Customizable

Length.Width.Tag and LOGO are all Customizable

Advantages

•Oeko-tex authorize




•Breathable, smooth & sweat-wicking


•High-count & high-density fabric
•Printing Technology Bright In Colors, stereo pattern
Fabric

200-thread-count washed Cotton

Size

2>

120 x 200 + 25 CM / For 120CM bed Mattresses With a Height Of 5-22CM

4> 150

x 200 + 25 CM / For 150CM bed Mattresses With a Height Of 5-22C

M

6> 180

x 200 + 25 CM / For 180CM bed Mattresses With a Height Of 5-22CM

The value after the plus sign refers to the height of the

mattress

MOQ

10 pcs each per designs total 50 pcs .Can be mix different designs together with the fitted sheet to meet up the moq of set.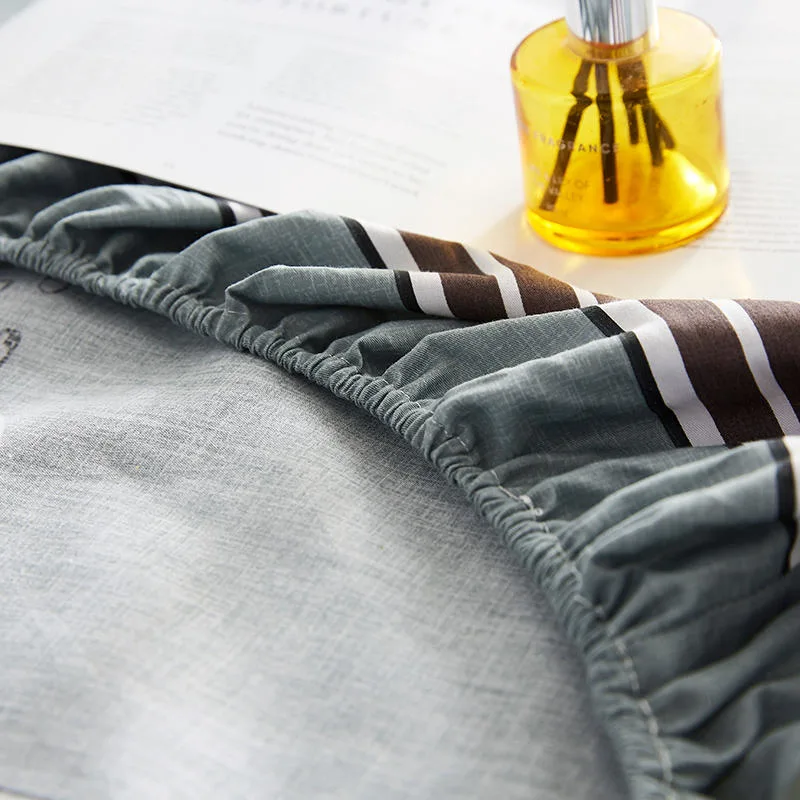 100% Cotton Weave

Deep pocket ftted sheet has 10 inch corner,with all around elastic that
stretches to fit mattresses up to 9 inch thick . Special High Quality
Patented,All Around Elastic 1 cm Thick.

Our carefully designed processes, retain the characteristics of raw cotton creating a naturally breathable
fabric to give your skin a cozy feeling all night.

Benefits:
Creation of stronger finer yarns leading to non-pilling smooth sheets
Makes the fabric stress-resistant for increased durability over multiple washes.
Enables higher surface area for absorption of moisture & sweat.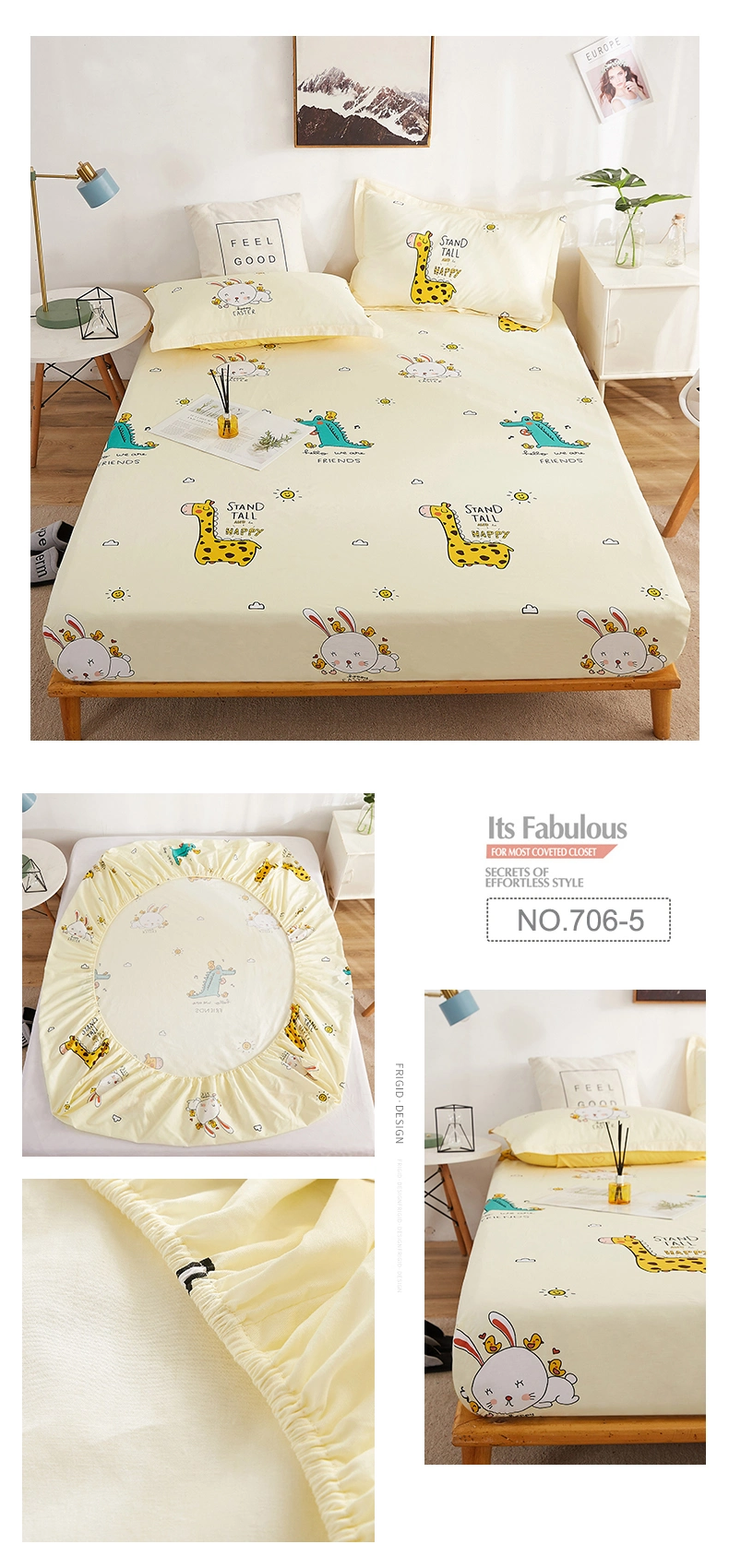 NATURAL DESIGN:
The nature wrinkled fabric No ironing required to maintain wrinkled texture. Colors available tend to be neutral and
can easily bring a relaxed,lived-in look to any room's decoration especially the vintage style.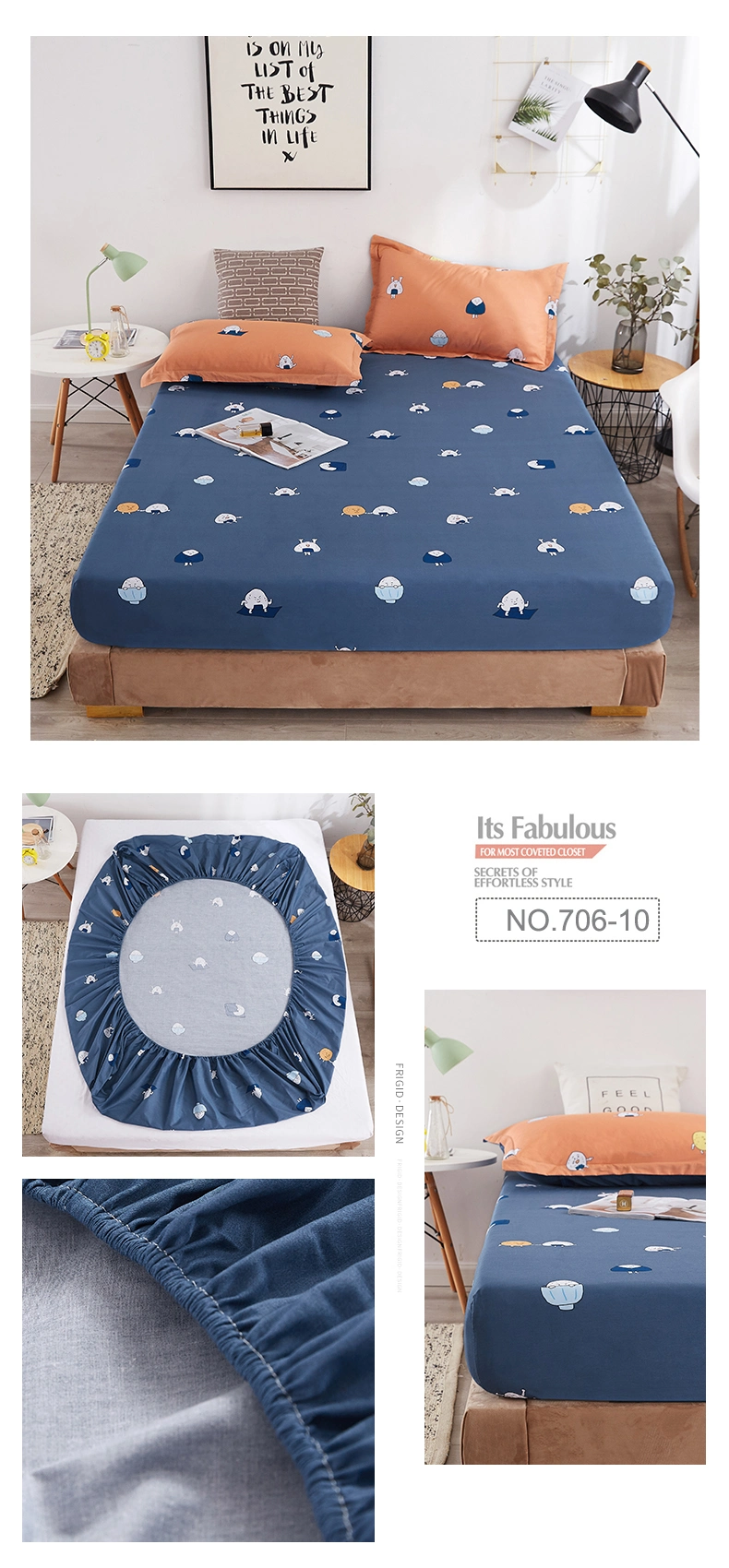 Exquisite craftsmanship
The exquisite craftsmanship combines with dense stitches and straight lines. We adopt double-side crimping
technology.So the quilt cover is firmer and more durable. The detail determines the quality.
The quality creates the brand.